For a long time, we have been taught that fast and easily accessible food is unhealthy and far from nutritious. And that doesn't just count for you, but for this planet too! At Greenrebel we take a completely different approach. We believe that healthy, nutritious, and plant-based food can be comfortable, fast, and affordable. And yes, also in your neighborhood.
Okay, by why? We do realize that to many, the thought of plant-based food sounds difficult, dissatisfying, and otherworldly even. We're here to change that! Driven by the challenge of global climate change, we vow to always create products that are great for your body, while having minimal environmental impact. And all we need for that is a ton a yummy vegetables and a mind blowing set of meals that make you forget animal products even exist.
Eating plant-based food more often is the best and easiest thing you can do for yourself and the planet.
Greenrebel is committed to contributing to the progressive move towards a more plant-based and healthier society by introducing people to easy, nutritious, and delicious plant-based food.
Plant-based food should be accessible to a large audience. Everyone should be able to eat healthy and tasty plant-based food at least once a week in places near them.
Greenrebel is stepping up to the plate with a new meaning of fast food.
Based in Den Haag
Welcome to our restaurant!
Food is one of the most important parts of our lives. It nourishes, it tastes, it inspires, and it brings us together. Our restaurants are designed to make good food accessible to everyone, whether you stop by for a quick bite to go or have a relaxing meal at one of our tables. This is the place where good food and good people meet.
About 70% of all food produced in the world, is used to make food for animals. Step up!
About 15,500 liters of drinking water are needed for every kilogram of beef. Doesn't that surprise you?
We support, by donating 5 cents per bottle, the Lemonaid & ChariTea Foundation. Order yours!
Doing good is eating good
Back in 2019 Dutch entrepreneur Erwin Jansen asked himself the question: "What can I do – even if it's just a little bit – to help create a better climate and healthier life?" Consuming less animal products proved to be an important step, but not always an easy one. And more people seemed to run into the same problem: "I want to eat more plant-based, but how do I do that easily and healthily?" And so, Erwin made it himself: a place where tasty, quick, and healthy plant-based meals are available, Green Rebel.
With business partner Christiaan, Erwin met chef Tom, who stepped up as a food developer and meal designer on the team. Dedicated to creating a menu with sustainable ingredients, such as locally sourced and seasonal vegetables, that is flavorful, affordable, and healthy. You bet a lot of experimenting and tasting was needed to get to the perfect recipe, but they did it. That was the perfect kickstarter to develop the rest of the spectacular menu.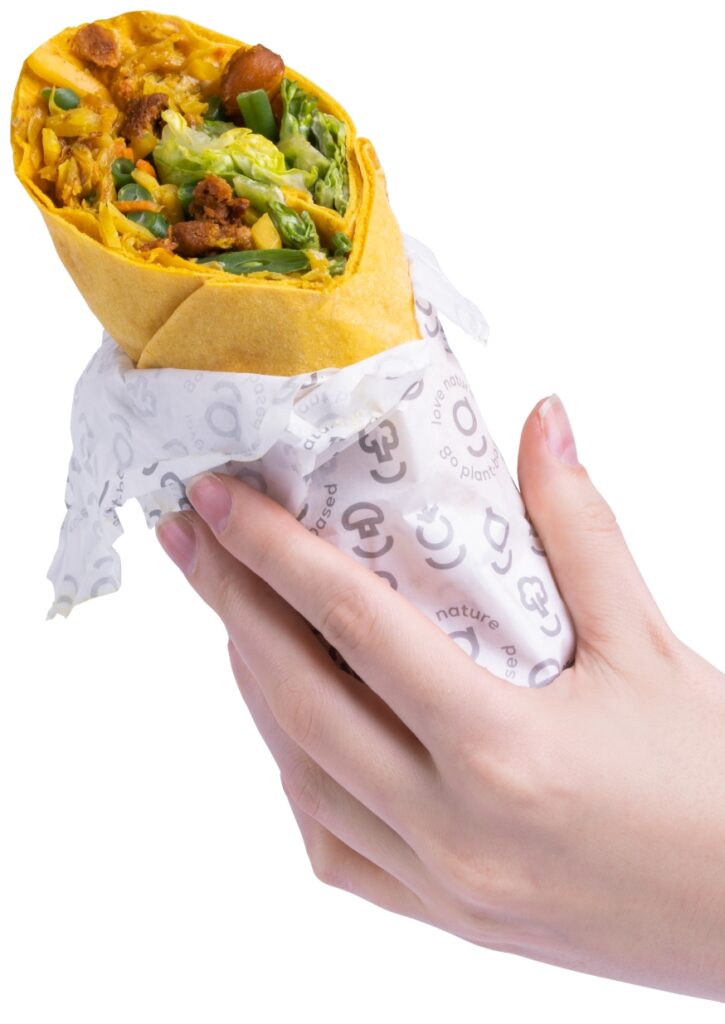 Jummie in your tummy
Visit our socials